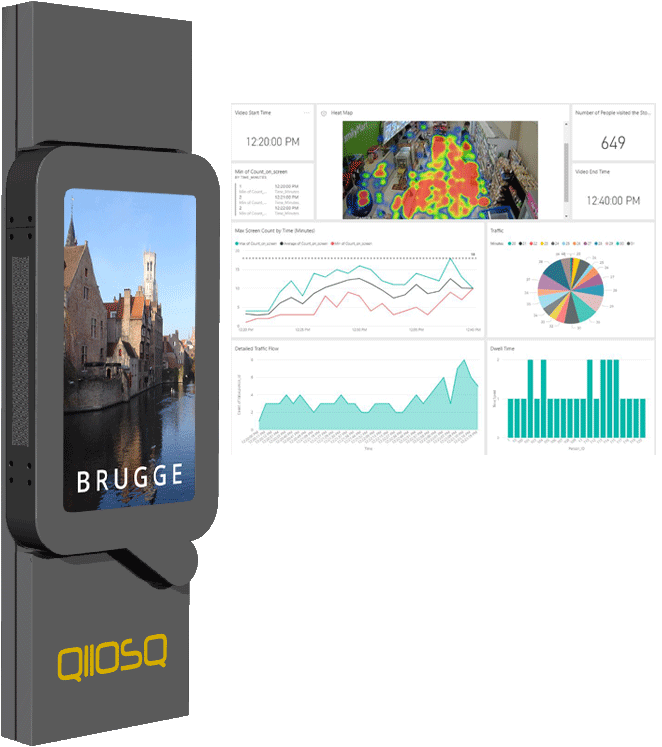 Destination management software
Using CMA software (Cognitive Media Analytics) any visual information coming from QIIOSQ-integrated or other cameras can be analyzed in real-time. We can show information about number of visitors, demographic information about customers and length of stay times at the attractions or shops as well as information about current traffic information.
In order to offer destination management teams a full overview about their destination, all data is transferred to a dashboard showing a city map or floor plan. A graphic user interface shows information within a glance and to control traffic using the tour guide software and updating information directly to visitor's mobile devices.
At a later stage, predictive software solution supplied by Findability Sciences can support the destination management software to forecast visitors behavior based on known interest and to avoid over-crowded attractions for example.