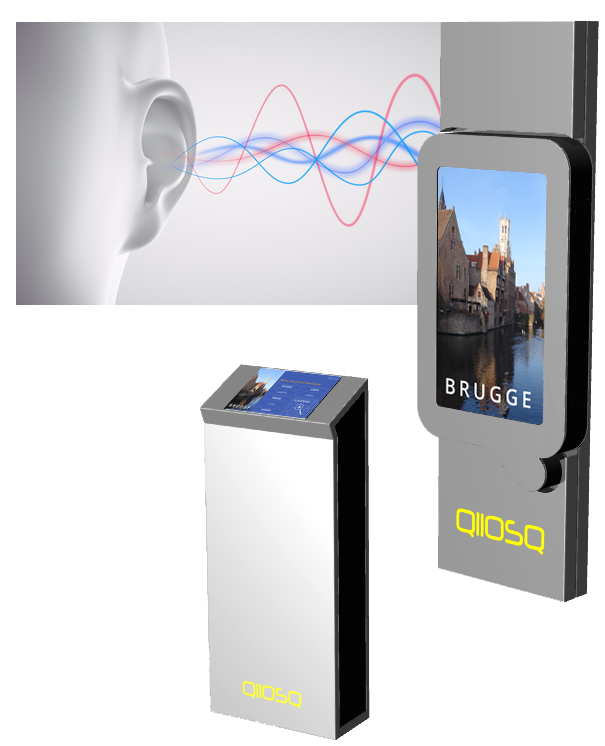 QIIOSQ Audition
Visitors must be attracted by innovative content presentation to make extensive use of QIIOSQ touch points. We have developed special formats to create holistic content including audio and video within one platform. We also offer control of local loudspeakers within the vicinity of the QIIOSQs in order to avoid unacceptable noise and to make the journey as pleasant as possible for the visitors.
As we are able to identify visitors and visitor groups, we can select from various content and play different programs targeted to visitors being present at the QIIOSQ position. Therefor it is possible to play videos showing action sports programs available within the destination to young people whilst family with young children will be shown local kids entertainment facilities.
Based on CMA software, program contents are adapted automatically.
Our play out software is capable to play program sequences in such a way that the content is played in a harmonic sounding sequence and visual and audio content is composed in a way avoiding disturbing noise.
Local content partners are happy to assist our customers to produce special content for destination considering corporate ID and individual branding demand.